Fathers Day Gift Guide
Father's day is fast approaching, so I wanted to compile a gift guide for all the fit daddy's out there! My husband is a fitness fanatic and he also likes his toys, so here is a roundup of his favorite things right now.
1. 66 Audio Wireless Headphones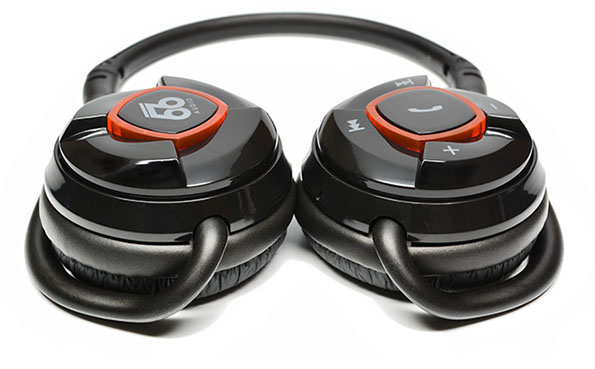 My husband hates when his headphones fall out of his ears which are why he loves these wireless headphones from 66 Audio. They are lightweight, durable, and have a 24-hour battery life. The sound quality is excellent, and the design allows them to stay on your ears during a run or strenuous workout. You can also use them to make calls!
2. Lily Drone
For all the tech savvy outdoor sports fanatics, this is THE drone to get if you want to capture yourself snowboarding, wakeboarding, biking or playing at the beach. You simply throw it in the air and it follows you wherever you go. It is also waterproof, and it floats. The price tag is a little hefty at $899, and it isn't available until the fall, but I think it's well worth pre-ordering if you are into outdoor activities and like to play with videography.
These lightweight shorts are ideal for all activities, in the gym or outdoors. They have an elastic waistband that makes them super comfortable and enough stretch to get you through a yoga class or rock climb. I love that they are made out of high-quality materials and last through multiple washes. Check them out. You won't be disappointed!
I'm a huge believer that expressing daily gratitude is not only good for the soul but also for your relationship. We keep a gratitude journal on the kitchen counter in our house, and even though we don't write in it daily it's a nice reminder to think about the positive things in life. It's also a great place to leave little notes for each other to show how much you care.
5. Massage
Every fit Dad loves a good massage. Why not treat hubby to a massage or even a monthly membership from Massage Envy. For $59.99 a month you get one massage included and discounts on additional massages after that. You can share the discount with your spouse and even use it towards facials and skin care products. My advice, find a massage therapist that you like and book with them in advance.
That's it! Hope you got some ideas on what to look for this Father's Day. Have a wonderful week!